Portrait: Matthew Hawtin @ Movement 2010
Tuesday, May 11th 2010, 02:04 PM
In the early nineties, the brothers' Hawtin made regular excursions from their home town of Windsor into the Detroit underground, experiencing the noisy birth of techno in it's purest form. One brother's subsequent journey has been well documented; the other's remains slightly more obscure. Fast forward almost two decades to 2010 and the time is right to hear
Matthew Hawtin
's story. Between 1993 and 1998, Matthew was a regular DJ at Detroit parties like Hardest, Spastik and Heaven and Hell but for him, ambient music offered the more emotional, thoughtful and evocative experience. He was also involved with
Plus8
during the label's formative years while simultaneously studying Fine Art in Toronto, developing an approach that reflected both the musical and physical environment in which he was immersed. He used to share studio space with Richie, so the repetitive beats that hammered through the wall were interpreted as repetitive forms, subtle sounds and textures transformed into varying colors and surfaces, and the overall layering of sound developed into a layering of different disciplines; his work ultimately becoming an amalgamation of art, architecture and design. Matthew will be playing the
Vitamin Water Stage
at
Movement 2010
in Detroit's
Hart Plaza
over Memorial Day Weekend,
May 29-31, 2010
.
NAME:
MATTHEW HAWTIN
AFFILIATION:
M-nus & Plus 8
CITY/COUNTRY:
Berlin, Germany
WEBSITE:
www.mhawtin.com
Have you played at Movement/DEMF festival before? If so, please share your favorite festival memory?
Last time I played Movement was in 2008, they opened up the festival a little early so I was the only one playing. It was a beautiful sunny Sunday in downtown Detroit, people were chilling out next to the river, while overlooking Windsor, Canada.
What track would be your tribute to Detroit?
"Tilt" by Theorem
Best DJ moment of 2010 so far
"Once Again" (Again mix) release on Plus 8
Best recent gift
iPad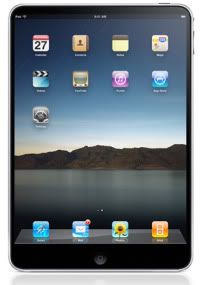 Next big purchase
Barbour jacket
Best producer of 2010
Hybrid
What you miss most about home when abroad
Bonanza Coffee Heroes
Indispensable travel item
earplugs
What's on your drink rider
Water
What's on your iPod playlist
Beach House
Favorite city/country for holiday
Phillipines
Hobbies
Cycling & swimming
Personal hero
My brother
Favorite book
Tender is the Night by Fitzgerald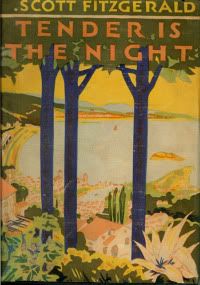 What did you want to be when you were a kid
a veterinarian
Least favorite day job before DJing?
Office administration
Fictional character you identify with
Grizzly Adams
One thing you should always do
be truthful
One thing you should never do
lie
New for you in 2010
Original music
Upcoming tour dates
London in July, Tokyo in December

Saturday-Monday, May 29-31, 2010
Paxahau presents

MOVEMENT 2010
A-Trak, Acid Didj, Agoria, Anthony "Shake" Shakir, Barem, Booka Shade
- Live,
Cassy, Chris Liebing, Claude VonStroke, Dan Bain, Derrick Carter, Derrick May, DJ Dick, DJ Godfather, DJ Hype, DJ Koze, DJ Pierre, DJ Sneak, DJ Torpez, dOP
- Live,
DZ feat. Toothfaced
,
Excision
,
Francesco Tristano
– Live,
Gabe Real & Ian Desmond
– Live,
Ghostland Observatory
– Live,
Greg Gow
,
Hudson Mohawke, Ida Engberg, Inner City, Inxec, I-Robots, ItaloBoyz, Jamie Jones, Jeff Risk, Jennifer Xerri, Jenny Lafemme, Jimmy Edgar, John Ryan and Ian Clark
– Live,
Joel Mull, John Acquaviva, John Johr, Josh Wink, K-HAND, Kenny Larkin
– Live,
Kenneth Thomas
,
Kid Sister
– Live,
Kirk Digiorgio
,
Kraak & Smaak, Kyle Hall, Larry Heard, Luke Hess
– Live,
Magda, Marco Carola, Mark Ernestus
(Rhythm & Sound),
Martin Buttrich
– Live,
Martinez Bros, Martyn, Matthew Hawtin, Mauro Picotto, Michael Mayer, Minx, Model 500, Monty Luke, Mortiz Von Oswald Trio
– Live,
Motel Connection
- Live,
Mr. Scruff, Niko Mark
s – Live,
Onur Ozer, Orlando Voorn
- Live,
Paco Osuna, Patrice Scott, Phat Kat & Guilty Simpson w/ Will Sessions
– Live,
Pretty Lights
- Live,
Psycatron
,
Punisher, Radio Slave, Recloose, Rex Sepulveda, Ricardo Villalobos, Richie Hawtin presents Plastikman
Live,
Rick Wilhite, Rob Hood
- Live,
Rolando, Ryan Crosson, Scion
- Live,
Sean Deason
,
Secrets
- Live,
Shawn Michaels
,
Shigeto
,
Simian Mobile Disco, Sinistarr w/ MC Teddy Bombscare, Stacey Pullen, Starski&Clutch, Stylophonic, Theo Parish, Woody Mcbride, Yos
Hart Plaza
Detroit, MI
12-12, all ages
$55 in advance
while supplies last
www.movement.us