Portrait: Chuckie @ Electric Zoo 2010
Wednesday, Aug 25th 2010, 01:53 PM
Since his discovery in Amsterdam, international DJ and producer,
Chuckie
has quickly become a global phenomenon within the world of dance music and beyond. The Suriname native has played in almost every continent for events like MysteryLand, Electric Daisy Carnival and Dance Valley, developed his own massively popular ďDirty DutchĒ club concept which boasts attendance upwards of 30K+ and masterminded killer tracks such as ďLet The Bass KickĒ and ďAftershockĒ, which could literally be heard coming out of nearly every speaker system in the world.
2010 has been a huge year so far for Chuckie, as the he signed a multi album artist deal with Atlantic Records, has been working with megastars like Jermaine Dupri, Diddy, Lil Jon, Estelle, Toni Braxton and Akon and has brought his legendary ďDirty DutchĒ event to carefully selected cities around the globe including the inaugural USA event at this year's Winter Music Conference. Driven by ambition, enthusiasm and pure passion for music, his characteristic sets makes the crowd go wild and his many productions reflect his true visionary in his craft works. See Chuckie do his thing at New York's
Electric Zoo Festival
as he takes to the
Hilltop Arena
on
Saturday, September 4th
.
Chuckie will be performing at Electric Zoo - Hilltop Arena on Saturday, September 4th. Click here to attend his set!
Your NYC event
ELECTRIC ZOO FESTIVAL
Top 3 summer festival survival tips
1.No drugs
2.Lots of booze
3.But drink enough water
Favorite non-clubbing pastime in New York City
Hanging out in the studio with Diddy.
Favorite NYC restaurant and why
Definitely NOBU, words canít express the taste of their food!
Obsolete item you can't part with
CDís, because I DJ with SDHC cards!
Clothing item you canít live without
I have this vintage Leviís pair of jeans I canít live without! I bought them in Japan. Sounds dumb but I wear them once a week!
Favorite electronic gadget
My Ipad, Iím a sucker for gadgets and my Ipad is my new best friend. Iím online all the time because the battery lasts for ever!!!!
Best recent gift
When my girl heard this question she just gave me a big kiss!!! LOL
Biggest self-indulgence
Music!!!
Next big purchase
Iím looking for a new car but I canít make up my mind. I promised myself, if I canít decide I will buy a LamborghiniÖ
Most underrated producer
The most underrated producer must be Sebastien Leger! Heís one of my favorite producers for years now. His productions are sick and he is well respected in the underground but I think his reputation should be much bigger!
What you miss most about home when abroad
If you follow me on twitter you must know I always talk about food! I really love my traditional Surinamese food. Itís not something you can buy everywhere like Italian food. So sometimes itís really hard for me, especially if Iím on a long tour.
Your traveling routine on the plane
I always take off my shoes when Iím on a flight. Second thing is taking a short nap because Iím always up for getting some work done on a flight. So a short nap gives me enough energy to work for hours.
Indispensable travel item
My Macbook is a must have on a flight. Sometimes I get real mad when I realize that I did not charge the battery. Thatís why Iím also real happy with my Ipad! My pair of V-Moda headphones are also an essential item on a flight, because otherwise I could not listen to music or watch movies properly.
Favorite holiday vacation spot
I love Curacao, a small and lovely island in the Caribbean. It has lovely beaches and the weather is always great! Iím really considering buying a nice small place over there because I go there every year anyway. I also have a lot of friends living on that island. When I retire I will move to that island most likely!
Favorite touring memento
Really hard to choose one. But I always enjoy the adrenaline rush I get right before a big festival! Those are my favorite moments!
Beach reading this summer
???????????????? I only do music, 24/7 ! LOL
Whatís on your drink rider
5 white towels, fresh fruit, water and one more thing (Steve Jobs voice)Ö4 bottles of Laurent Perrier RoseÖ.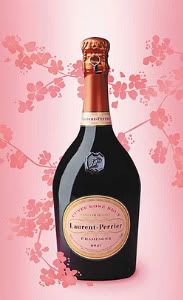 Craziest thing witnessed from the DJ booth this summer
I did a huge sit down at Tomorrowland Festival in Belgium. I had about 50.000 people participate. The view from the DJ booth was insane!
Biggest track of the summer
Tim Berg Ė Bromance (Avicii Arena Mix) HANDS DOWN!
Whatís on your iPod playlist
I just bought about 100 new tech-house tracks on Beatport and Iím listening to them while Iím on the road. I need to pick out the best ones for my DJ sets. Itís really crazy because I do this every week!
Favorite iPhone App
Angry Birds HD, itís my favorite game at the moment. You should really try this game for real!!!!!
Hobbies
Music, musica, muziek, ongaku, musique, 音乐.
Personal hero
Jay Z, I admire his music, charisma and the way he handles his business!
Earliest musical memory
When I was a kid I remember my uncle always played reggae music really loud at his house. They were very memorable times!
What did you want to be when you were a kid
I remember I always wanted to be a radio DJ just like my dad. Later I realized I wanted to be a touring club DJ because I wanted to see the world!!!
Fictional character you identify with
The Hulk because I turn green too when I get mad! LOL
Most cherished record
I think I cherish my whole hip hop vinyl collection. I have a lot of first pressings like Strictly Business, EPMDís first album and Criminal Minded, BDPís first album. Those are very special to me because they represent a real special era for me. As a youngster I was a hip hop head!
New for you in 2010
The Ipad and playing in the USA every monthÖ
Saturday & Sunday, September 4-5, 2010
Made Event presents

ELECTRIC ZOO
New York Electronic Music Festival
Randallís Island Park
Open Air Festival
11am-11pm Each Day, All Ages
Two Day Passes & Single Day Tickets
Available
www.djchuckie.com
www.myspace.com/djchuckie
www.MadeEvent.com
www.ElectricZooFestival.com