Friday, Apr 25th 2008, 02:13 AM #1
((camo-nyc)) 4/29: J.smooth, Christian Bruna, Sameer, Tommy Etzi, Trigon, Cormoll...
50/50 Productions
proudly presents the original 1 and only...
CAMOUFLAGE
008
An Authentic Blend of Drum & Bass for Mature Audiences Every Tuesday Since 1997!
NYC'S PREMIERE WEEKLY ELECTRONIC DANCE MUSIC PARTY!
NYC's longest running 21+ Drum & Bass party with weekly resident DJ
CHRISTIAN BRUNA
and guests!
Tuesday April 29th, 2008
One of The East Coast's favorites...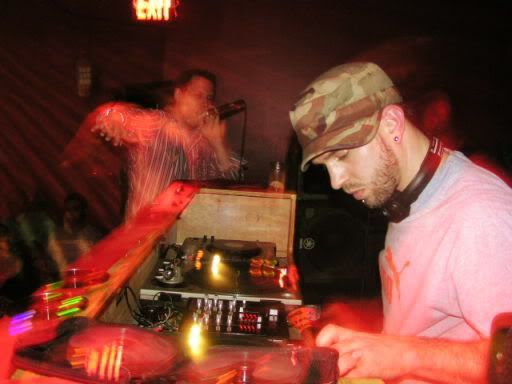 J.SMOOTH
(Jsmooth.com, GFS Prod., Philly)
I write and produce all of my own music. Have been Djing Drum and Bass, professionally, for the past 12 years. Traveled Djing everywhere from the US, Canada, Hawaii, and Japan. Ive also played various instruments since the age of ten. Guitar, bass, and picked up piano, and drums along the way. Im working on several studio side projects involving electronic and live instruments, in which I write, record, engineer all the elements of the songs. Many diferrent Vocalists are are incorporated into much of my writing as well. Some Vocalists from the Philadelphia Area consist of: Aubrey Ayala, Ashley Thomas, Taryn Edmonds, Mc Armanni Reign, Illy MC, Ben Thal, Ryan Smith. Guest Musicians consist of, Mark Candidi, Billy Blaise, Joe Terry. Plan on Playing with a live group, outside of the DnB scene, in the near future after many of the vocal parts are completed.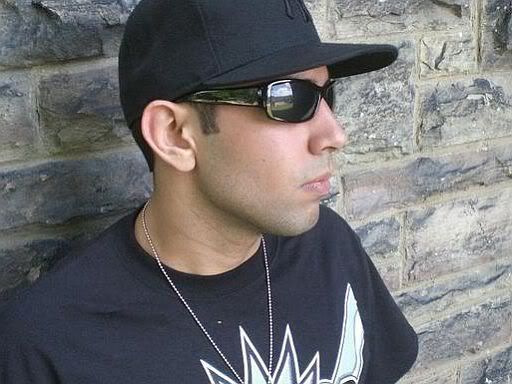 TRIGON
(myspace.com/trigondj)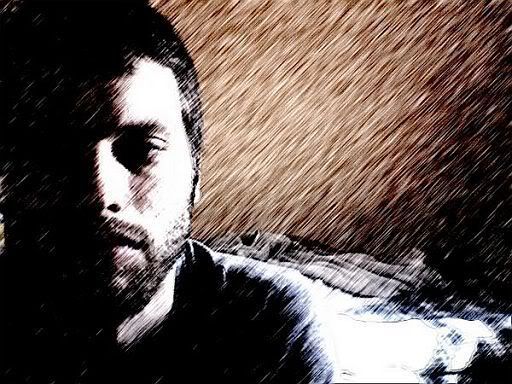 CORMOLL
(myspace.com/cormoll)
Plus Weekly Resident DJ: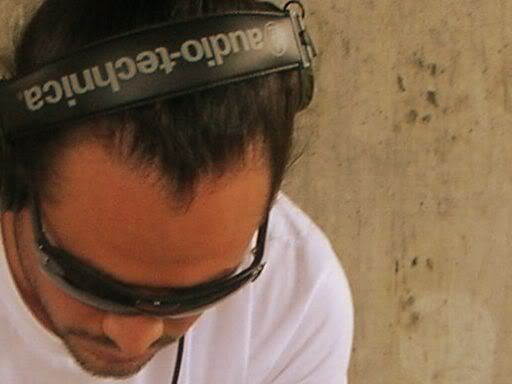 CHRISTIAN BRUNA
(50/50 Prod., Camonyc.com, Christianbruna.com)
When looking back at the history and growth of New York City Drum N Bass there is one artist that stands above and beyond and will always be associated with it's development and glory. This Native New Yorker straight out of Queens holds a heavyweight belt of 11 years and can be considered a king of the jungle for his accomplishments and dj mastery. Christian Bruna stretches far and wide and is globally known as the father of Camouflage NYC. From 1997 to 2008 Camouflage has been rolling right every Tuesday night.
Exactly Magazine
Special Guest DJ upstairs: House and more...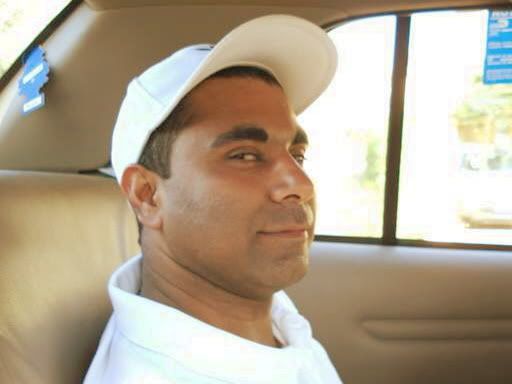 SAMEER
(Chocolate Factory, Future Beware, Siesta)
DJ SAMEER STARTED DJING @ THE AGE OF 15, CIRCA LATE 80'S IN QUEENS NYC, MIXING AND PLAYING AT LOCAL HOUSE PARTY'S, SCHOOL EVENTS AND BLOCK JAMS... MUSIC @ THE MOMENT WAS CLUB MUSIC, HOUSE WAS IN WITH THE KOOL KATS, SO THAT WAS IN THE CRATES ALSO, AND OF COURSE SOME RAP. DJ SAMEER'S FAMILY WANTED TO MOVE TO THE SUBURBS. LONG ISLAND NY TO BE EXACT. EARLY 90'S ON LONG ISLAND DJ SAMEER STARTED FREQUENTING CLUB VODOO. AN INDUSTRIAL CLUB AT THE SAME TIME TECHNO MUSIC WAS MAKING NOISE IN NYC @ THAT TIME CLUB VODOO STARTED UP A TECHNO NIGHT, THE INFAMOUS CAFFEINE. AT THIS TIME ON LONG ISLAND A FEW GOOD FRIENDS (DJ MICRO /DJ ONIONZ/OTOMIC- TOM) RENTED A WAREHOUSE FOR LOW-KEY PARTY'S ( THE LAYAWAY). THAT WAREHOUSE NEEDED SPEAKERS, DJ SAMEER PROVIDED SPEAKERS IN EXCHANGE FOR PLAY TIME, THE SKILLS OF DJ SAMEER GOT HIM MORE PLAY TIME THAN EXPECTED. PARTY GOERS AND PROMOTERS ENJOYED DJ SAMEERS SETS. THIS LED TO DJ SAMEERS RESIDENCY @ CLUB CAFFEINE FROM 1993-95. DJ SAMEER WAS GETTING A NICE FOLLOWING FOR HIMSLEF AND STARTED GETTING MANY OFFERS FOR OUT OF TOWN GIGS. SO HE HAD TO MOVE ON.. DJ SAMEER STARTED TRAVELING AT THIS POINT AT THE PEAK OF THE RAVE MOVEMENT ON THE EAST COAST UNITED STATES. DJ SAMEER'S FOLLOWING HAD GOTTEN BIG. HE WAS BEING BILLED WITH SUPERSTARS DJ'S AND ARTISTS. MOBY/DEEPDISH/LIL LOUIE VEGA/DANNY TENAGLIA/TONY HUMPHRIES/DJ DAN/LAURENT GARNIER/DJ PIERRE/DERRICK CARTER/THAT KID CHRIS/HEC ROMERO/CEVIN FISCHER/DAVID MORALES/DOC MARTIN/WEST COAST'S WICKED CREW. THE LIST GOES.... ROCKIN CITY'S, LOS ANGELAS/SAN FRANCISCO/VANCOUR/MONTREAL/TORONTO/MIAMI/ CHICAGO AND MANY MANY MORE ALSO GUEST DJING @ALL THE MAJOR NYC CLUBS . HOLDING DOWN RESIDENCY'S @ CLUB TUNNEL AND THE INFAMOUS ROXY ON 18TH STREET. DJ SAMEER HAD ROCKED MANY DANCE FLOORS HE WANTED TO PRODUCE MUSIC. STARTED RENTING OUT STUDIO TIME BUT LATER BUILT UP HIS OWN STUDIO. PUT OUT OVER A DOZEN RECORDS ON VARIOUS LABELS. DJ SAMEER THOUGHT HE NEEDED TO START A LABEL OF HIS OWN SOUND.THAT WAS THE BIRTH OF FUTURE BEWARE RECORDS. FUTURE RECORDS HAS HAD 6 SUCCESFULL RELEASES. WHILE RELEASING MUSIC ON FUTURE BEWARE RECORDS DJ SAMEER HAS PUT OUT HOT REMIXED BOOTLEG RECORDS. DJ SAMEER STILL CONTINUES TO MAKE AND GET MUSIC OUT. HE IS STILL HEAVY INTO HIS MUSIC CAREER. MIXING, PLAYING, PRODUCING IN AND AROUND NYC VENUES....
Plus Weekly Resident House DJ: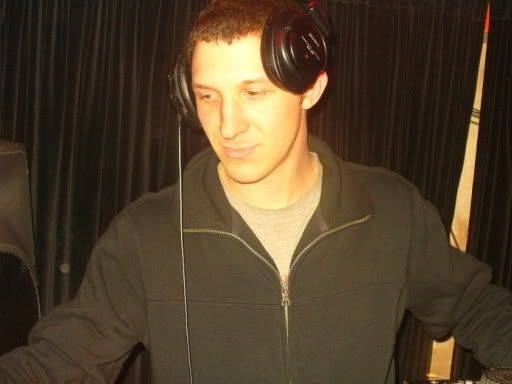 TOMMY ETZI
(Sushi-Bass, Camouflage, Fusion, Djetzi.com)
Tommy Etzi is taking off and taking the dance floor with him. He's creating quite a buzz in New York City's underground dance music scene. Playing high energy, electro, thumpin' house or heavy, jump up, drum & bass. Tommy Etzi always puts the crowd into motion with no limits.
Tommy began playing records in the late 90's at local after-hours and underground parties in his hometown, rust belt city, Pittsburgh, PA. He then moved to Brooklyn, New York to complete his college education. Being diverse and having an open mind he continued to expand his musical taste. Tommy's love for electronic music pushes him to presently play out as a house and drum & bass dj. Tommy currently plays every Saturday night at his restaurant/bar party Sushi-Bass. He is also affiliated and is a weekly resident house dj at Camouflage, one NYC longest running 21 and up drum & bass parties to date. Tommy Etzi has a key track selection and a clean yet fierce style of mixing.
Rolling right every Tuesday night @
The Leopard Lounge/Sin Sin
248 E. 5th St. & 2nd Ave., NYC 21+ with ID, 10pm to 4am
Door Cover:
$7 before Midnight, $10 after (Excluding Special Events)
Drink Specials:
OPEN BAR 10-11, $3 Domestic Beers, $5 Absolut Drinks!!!
2 Floors of Fun, Great Sound and Other Surprises!
Upstairs join weekly resident
TOMMY ETZI
playing House and more...
www.camonyc.com
May/June 2008 flier coming soon, keep your eyes peeled.