Wednesday, May 5th 2010, 04:35 PM #1
Portrait: Barem | Made Event @ Cielo - May 28 + Movement 2010
Barem perfectly personifies the new breed of electronic musician who has grown up in the digital age, using intuitive software programs like Reason and Ableton to spontaneously express ideas and emotions. He released his
Kleine
EP on the free net label
Unfoundsound
in 2005 not really knowing what to expect but something clicked and it grabbing the attention of many well known techno DJs. He soon made the step up to
Foundsound
(Unfoundsound's parent label) and released his first vinyl EP
Campo Madness
in 2006 consolidating his position as a fresh, emerging talent. In 2007, Barem released his superb debut EP for
Minus
Never Better Than Late
which cemented his strong personal and artistic connection with the label, representing another major achievement in his short but intense journey so far. His style features subtle percussive elements that skip and snake through, while distant, sometimes eerie melodies often occur on a random, secondary level. For Barem, the bottom line is to keep things simple and stay true to the old school minimalist approach that first got him hooked. You can see Barem play two special dates this month. First,
Made Event
brings him to
Cielo
alongside
Paco Osuna
on
Friday, May 28
. Then he will be on the
Movement Torino
stage at
Movement 2010
held in Detroit's
Hart Plaza
over Memorial Day Weekend,
May 29-31,2010
.
NAME:
BAREM
AFFILIATION:
M-NUS
CITY/COUNTRY:
Buenos Aires, Argentina
MYSPACE:
[URL="http://www.myspace.com/barem_"]www.myspace.com/barem_[/URL]
TWITTER:
[URL="http://www.twitter.com/baremmusic"]www.twitter.com/baremmusic[/URL]
FACEBOOK:
[URL="http://www.facebook.com/baremminus"]www.facebook.com/baremminus[/URL]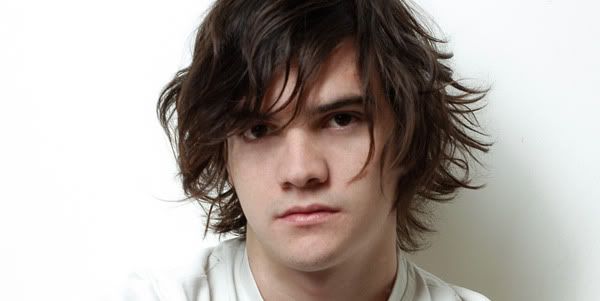 Have you played at Movement/DEMF festival before? If this is your first time what are your impressions of the festival?
No, First time. I've heard amazing things about the festival and most cool people from North America that I know go every year, so I'm very excited!
What track would be your tribute to Detroit?
My remix for F.U.S.E. - "Substance Abuse" on Plus8 Records.
Best DJ moment of 2010 so far
5am arrival at a Sheik 'n' Beik warehouse party in NYC after my flight from Toronto was canceled and I had to drive with a friend for 11hs.
Obsolete item you can't part with
German TV receiver. I only get 2 channels in English.
Best recent gift
Very cool leather jacket.
Next big purchase
Nothing comes to my mind. I have all I need, which is not much actually.
Best producer of 2010
Stimming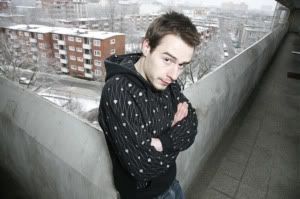 What you miss most about home when abroad
Smoking inside.
Indispensable travel item
A bottle of water. I hate airplane glasses.
Favorite touring memento
Japan in May 2009 with my best friend.
Best record of WMC 2010
Stimming - Stromdrum EP
What's on your drink rider
One bottle of vodka
iPhone or Blackberry?
iPhone
Favorite iPhone App
TumiNeko2
What's on your iPod playlist
Lots of old rock, jazz and dub/reggae.
Favorite city/club to play
Warung Club in Camboriu, Brazil / Womb, Tokyo
Favorite city/country for holiday
Costa Rica
Hobbies
Surfing
Personal hero
Lionel Messi
Favorite book
1984 by George Orwell
Guilty pleasure artist/record
Fiona Apple
What did you want to be when you were a kid
Professional football player. I hate the word Soccer, sorry.
Least favorite day job before DJing?
I never had a day job.
Fictional character you identify with
Lazy from the Smurfs.
One thing you should always do
Respect everybody the same way
One thing you should never do
Live a lie.
New for you in 2010
Hopefully a new live set with visuals by the end of the year.
Upcoming tour dates
5/09 Hamburg @ Schanzenpark Open Air
5/12 Berlin @ Watergate
5/13 Munich @ Harry Klein
5/14 Belgrade @ SKC
5/15 Aix en Provence @ Spartacus
5/21 Rome @ Dissonanze Festival
5/28 New York City @ Cielo
5/31 Detroit @ Movement Festival (DEMF)
Friday, May 28, 2010
Made Event presents

Paco Osuna + Barem
Opening set by: Sleepy & Boo
Cielo
18 Little West 12th Street
New York City
10pm-4am, 21+ w/ valid ID
[URL="http://www.ticketweb.com/t3/sale/SaleEventDetail?dispatch=loadSelectionData&eventId=1617755&REFID=pr"]$15 in advance[/URL] @ [URL="http://www.MadeEvent.com"]www.MadeEvent.com[/URL]
[URL="http://www.MadeEvent.com"]www.MadeEvent.com[/URL]
[URL="http://www.cieloclub.com"]www.cieloclub.com[/URL]
[URL="http://www.myspace.com/pacoosuna"]www.myspace.com/pacoosuna[/URL]
[URL="http://www.myspace.com/barem_"]www.myspace.com/barem_[/URL]

Saturday-Monday, May 29-31, 2010
Paxahau presents

MOVEMENT 2010
A-Trak, Acid Didj, Agoria, Anthony "Shake" Shakir, Barem, Booka Shade
- Live,
Cassy, Chris Liebing, Claude VonStroke, Dan Bain, Derrick Carter, Derrick May, DJ Dick, DJ Godfather, DJ Hype, DJ Koze, DJ Pierre, DJ Sneak, DJ Torpez, dOP
- Live,
DZ feat. Toothfaced
,
Excision
,
Francesco Tristano
– Live,
Gabe Real & Ian Desmond
– Live,
Ghostland Observatory
– Live,
Greg Gow
,
Hudson Mohawke, Ida Engberg, Inner City, Inxec, I-Robots, ItaloBoyz, Jamie Jones, Jeff Risk, Jennifer Xerri, Jenny Lafemme, Jimmy Edgar, John Ryan and Ian Clark
– Live,
Joel Mull, John Acquaviva, John Johr, Josh Wink, K-HAND, Kenny Larkin
– Live,
Kenneth Thomas
,
Kid Sister
– Live,
Kirk Digiorgio
,
Kraak & Smaak, Kyle Hall, Larry Heard, Luke Hess
– Live,
Magda, Marco Carola, Mark Ernestus
(Rhythm & Sound),
Martin Buttrich
– Live,
Martinez Bros, Martyn, Matthew Hawtin, Mauro Picotto, Michael Mayer, Minx, Model 500, Monty Luke, Mortiz Von Oswald Trio
– Live,
Motel Connection
- Live,
Mr. Scruff, Niko Mark
s – Live,
Onur Ozer, Orlando Voorn
- Live,
Paco Osuna, Patrice Scott, Phat Kat & Guilty Simpson w/ Will Sessions
– Live,
Pretty Lights
- Live,
Psycatron
,
Punisher, Radio Slave, Recloose, Rex Sepulveda, Ricardo Villalobos, Richie Hawtin presents Plastikman
Live,
Rick Wilhite, Rob Hood
- Live,
Rolando, Ryan Crosson, Scion
- Live,
Sean Deason
,
Secrets
- Live,
Shawn Michaels
,
Shigeto
,
Simian Mobile Disco, Sinistarr w/ MC Teddy Bombscare, Stacey Pullen, Starski&Clutch, Stylophonic, Theo Parish, Woody Mcbride, Yos
Hart Plaza
Detroit, MI
12-12, all ages
[URL="http://www.paxahau.com/movement"]$55 in advance[/URL] while supplies last
[URL="http://www.movement.us"]www.movement.us[/URL]